When we invited celebrities to toast female athletes, we discovered that the athletes had become celebrities.
Here is what I know about work: You do it steadily, you enjoy it and you expect that, over the long haul, it will pay off. But you rarely see the progress or a single seismic change while you're in the thick of it. Until one day, everything comes together. For us, that happened when we invited the most inspirational athletes of the past year to accept honors at the third annual Women's Sports & Fitness Champions Awards.
Female celebrity athletes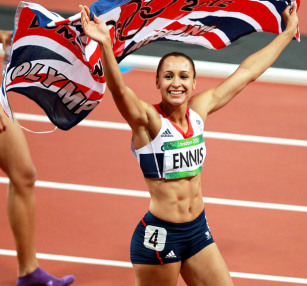 What a great feeling to watch female celebrity athletes be honored by athletic-minded celebrities. Mia Hamm and Julie Foudy received an award on behalf of the U.S. World Cup Soccer Team from Katie Couric and her soccer-playing daughter, Ellie; Goldie Hawn presented to wheelchair marathoner Jean Driscoll; actress-model Tyra Banks honored WNBA superstar Cynthia Cooper; Chevy Chase and his daughter introduced golfer Juli Inkster; and track legend Jackie Joyner-Kersee helped us wish luck to a cast of Olympic hopefuls on their way to Sydney.
Each athlete made an eloquent acceptance speech. Swedish hurdler Ludmila Engquist offered a list of roles to live by, which had helped her win a medal at the world championships while undergoing chemo for breast cancer: "`Never give in'–Winston Churchill. `Live a normal life'–my doctor. `Nothing is impossible'–me." Cynthia Cooper paid homage to her late mother: "She taught me to hang tough and finish what I started."
Mia Hamm, in accepting the Humanitarian Award for her foundation's efforts to promote bone marrow registry, spoke movingly of her older brother Garrett, who died of a rare blood disorder in 1996. Here is an excerpt:
"One of the questions I'm always asked is, `How do you feel about being a role model?' And I kind of laugh … because it usually comes from someone who doesn't want that responsibility. And I do. I can have an impact on someone's life, and that's the greatest lesson I learned from my brother.
Because when he was sitting there in his hospital room with tubes [in him], he made all of us feel like we were the ones who were okay. There were no cameras. There was no one asking him, `How does it feel to be a role model?' Yet he was, and he had an impact on me…. At times in our lives, we all need help, and who am I to think that I don't have the time? When the records are all said and done, what's most important is if I made someone else's life a bit easier."
Laila Ali was presented her award by author-journalist George Plimpton and model Iman. The young boxer was full of confidence and bluster, just like her legendary dad. "It feels sort of awkward getting an award this early in my career," Ali said. "I'm feeling like the new kid on the block, but that's okay. I know I'm going to the top.
I'll just get used to getting these awards, because a lot more are coming." And she is going to the top. It's true of Ali, of women's sports in general and, we hope, of this magazine.