That first season, Shokki came in second in our league, and we won the Japan Cup, the national tournament. It felt good to help the team; they had never come in higher than fourth.
The night we won the Cup, my teammates put aside their usual reserve and got wild, drinking beer and singing karaoke. I was fascinated: Some of my teammates' skin turned beet red when they drank.
The summer of 1993 was epic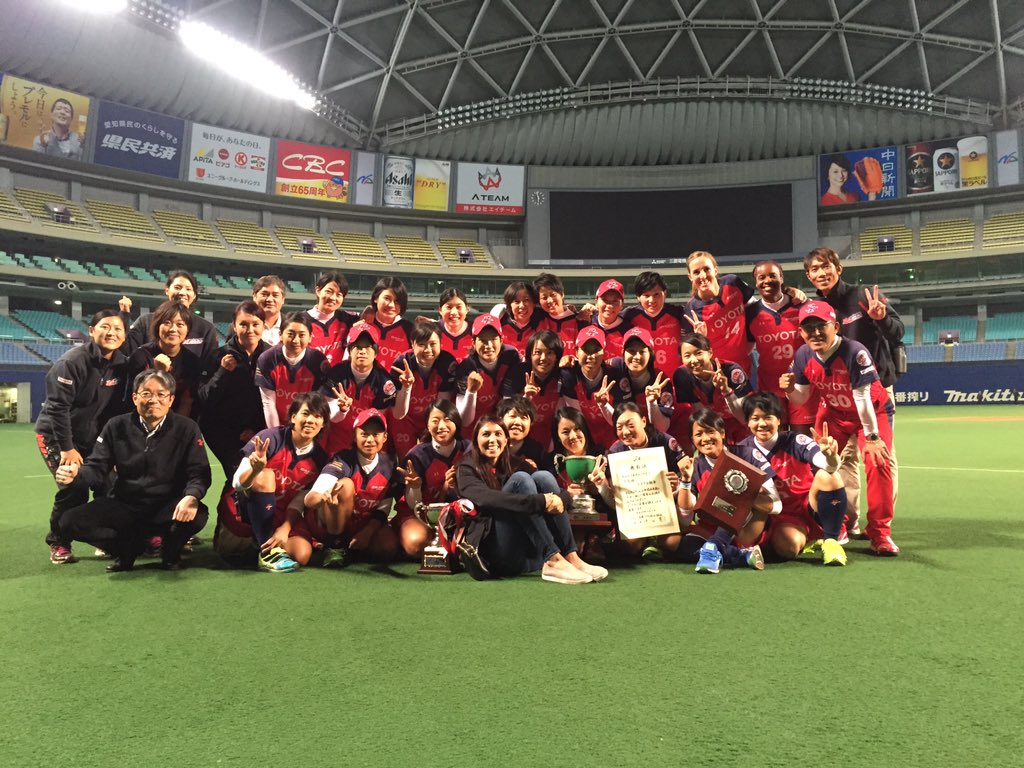 I was home training with the National Team when the International Olympic Committee announced that softball would become a medal sport in 1996. I knew if I continued to train hard, I might make the first ever U.S. Olympic team.
Two summers later, the U.S. team selections were announced at our Olympic tryout camp in Oklahoma. It was one of the happiest and saddest moments in my life. Hearing that I had made the U.S. team was a life-changing experience, but it was heartbreaking when some of my best friends were cut and had to pack their bags for home.
A lot of people thought the Americans would waltz to the gold in Atlanta. We players knew better. Softball is a game of incremental advantage: One bad pitch can lose a game, one clutch hit can win one. Our competition was Australia, China and Japan.
Coach Ralph Raymond named me starting pitcher for the third game of the Olympic tournament-against Japan. They were my other teammates, so I knew that Yamaji liked inside pitches and that Itoh couldn't hit my curve ball. I could also understand the Japanese coaches. They'd yell, "Shita!" for a low pitch or "Uay!" for a high pitch. Maybe it wasn't the deciding factor in our win, but it didn't hurt.
Shokki won the league championship
Our feet barely touched the ground when we beat China to win the gold. We immediately turned our focus to Sydney. I knew I wanted to play in the 2000 Olympics, so I decided against joining the new Women's Pro Softball League, which would have compromised my amateur status (the rule has since been changed). Anyway, I knew I wanted to go back to Japan. In the six years I had been there, I had grown to love the country. In 1998, Shokki won the league championship. Then in 1999, we found ourselves poised to do what no softball team had ever done: win back-to-back titles.
In the championship game against Hitachi Software last November, I stood on the pitcher's mound in Kyoto Stadium with two outs and 10,000 fans screaming their lungs out. I had pitched 25 innings over the last 24 hours, and I was exhausted. Now I was facing one of Hitachi's strongest players. I threw a pitch and heard the crack of the bat. "Please, let one of my teammates catch it," I prayed. Luckily, our second baseman fielded the ball and threw to first for the out and the game.
I stepped off the mound and looked around. In the distance, I could see Kyoto's ancient temples. My teammates surrounded me and threw me into the air. All my early frustrations with the repetitive drills had vanished. I realized I had become a better player because of them. My teammates know it too. They'll see me in Sydney.